Guest of the Month: Sky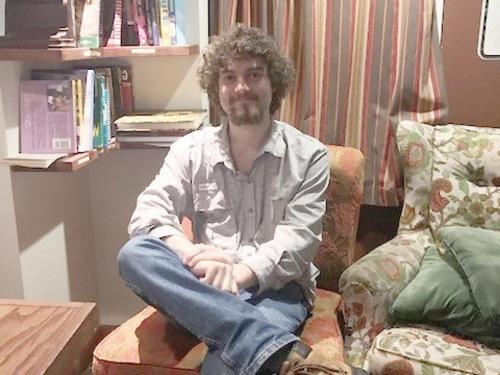 Every month we host incredible guests from around the world. We select one of them to highlight as 'Guest of the Month' introducing them and their story to you.

This month we had the opportunity of hosting Sky.He is currently traveling throughout the United States visiting friends and seeing new places. He enjoys meeting new people and getting to know them.He is quite outgoing and a great guest at the hostel.

What's next?
Not sure, heading to the east coast, last major stop is NYC to visit friends. Started in San Francisco.

Favorite Country/Country you would like to go to:
Wants to go to Japan, Tokyo. Estes Park in Colorado is his favorite place you have been because it is right next to the Rocky Mountain national park, great scenery.

Indy hostel:
chill hostel environment, likes to stay at hostels, nice to have a place with interesting and unusual people in the same place with similar interests.

Fun Facts:
Likes to ride motorcycles and explore cities at night, enjoys skydiving. Favorite color grey.

IN the Limelight:TwentyTap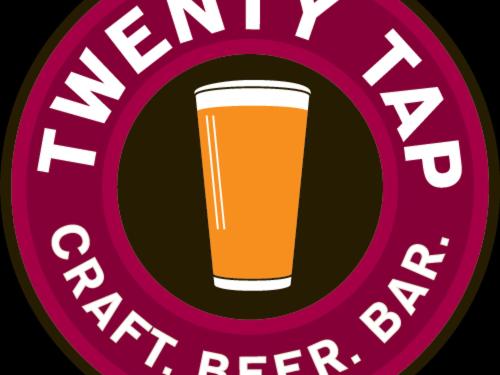 Beers and beers galore! TwentyTap is great place for foodies and beer connoisseurs alike. They are well known for their cheese curds among their guests. The guests have raved about there great selection of local beers and wines as well as their collective of high quality food,which includes a great selection for vegans and vegetarians.
TwentyTap has a great system that provides their guests with fresh offerings of local beer and wine on a daily bases. They currently change their offerings everyday. If you're a guests here alcohol will never get old. Check out this review below ;
"What can I say this is one of my favorite places in Indy! From the beer to the food it's amazing. They also have great vegan and vegetarian options. Cozy bar and eating area with friendly staff. It's a must try when you are in the area!" - Matthew Mueller
So why not give them a try,see all of their delicious selections of their menu
here
!
Benefiting from Non-Profits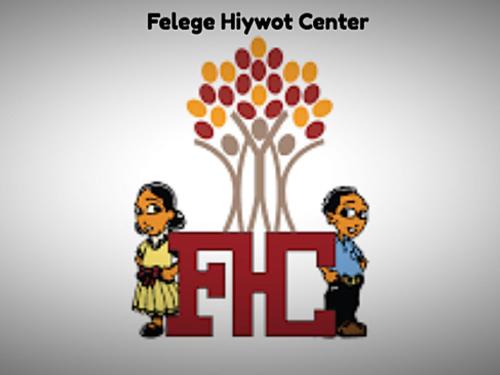 One step at a time.
The Felege Hiywot Center has been providing the urban youth of Indianapolis a place to grow.A place where they can learn adaptable leadership skills along with many others.They specialize and creating programs for youth to succeed in creating positive and better future in their community.The FHC prides itself on the growth of the youth through a collective of specialized programs that focuses on thin such as; "Stewardship Farming,Environmental Preservation,Community Service,STEM Education,Ethiopian Heritage and Support for Orphans.
They have a unique program that is based on "embracing Ethiopian culture", it is called
GA2G
which stands for "Growing as 2nd Generation". this program was created for students in Indianapolis that are 2nd generation Ethiopians. This program not only supplies these students with a safe space but a place to meet others that are alike.This program focuses on embracing heritage of being Ethiopian-american,dealing with any stressors that a 2nd generation Ethiopian faces and gain a positive sense of their culture. and celebrating black history.This program alone has provided its members with a positive place to
explore and gain an understanding of others.
The Felege Hiywot Center has so much more to offer to the community, so check them out and send them your support
here
!
Events at the Indy Hostel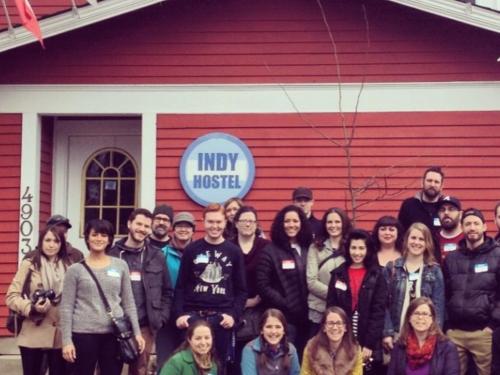 Indy Hostel Group Bookings!
"For two straight years my family has reserved the Indy Hostel to host our Christmas get together. We have five children, their spouses, five grandchildren and three dogs. We come together and cook, relax, play games and love that we can spread out and have so much room for everyone. The staff is so welcoming and the hostel's central location in the city works well for our family. Our grandchildren love the green and red Christmas houses and so do we!"

The Indy Hostel is the perfect environment for a group, where our home becomes yours. We have hosted all sorts of groups and with plenty of great common areas, the Indy Hostel provides a relaxed and easy-going atmosphere to gather with friends and family. We are also located next to many wonderful eateries, bars and breweries. We have a mix of private rooms and dorm style sleeping arrangement to fit every traveler's wants and needs. The hostel is home to a group of great staff members who also double as Indy experts. If you're looking for a local's perspective on Indy's best food scenes, hidden gems, cozy coffee shops, or anything else, our staff members are happy to offer up their suggestions. We love helping our travelers discover their next favorite Indy restaurant or boutique and to give them a few extra suggestions for the next time they stay with us.
We have had the opportunity to accommodate many large groups over the years. These are just a few of the great things guests have said. Looking for a space for your next get together visit our website at http://www.indyhostel.us/en-gb/group-bookings.