Guest of the Month: Samir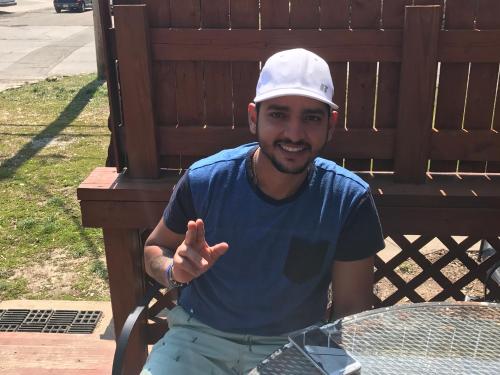 Samir
Every month we host incredible guests from around the world. We select one of them to highlight as 'Guest of the Month' introducing them and their story to you.

This month we had the opportunity of hosting Samir.He has became a great friend to many during his stay at the Hostel.

Where are you from and what is your reason for traveling?
I am visiting from Medilln,Colombia .I just wanted to experience new cultures and meet many american people from different cities and all backgrounds of life.

What was your favorite thing about staying at the hostel?
My favorite thing was both the people that work here and the guests staying here are friendly.The hostel is is really clean and welcoming.I enjoyed relaxing in the tv area and cooking.

Favorite things to do while in Indy?
I really enjoyed going out to the bars and restaurants in downtown and broad ripple.They had plenty of unique restaurants to visit there.

Fun facts about you?
I like to have and experience new and unique things. I like to experience new cultures and relate to them.I also love to dance.
IN the limelight: Next Door American Eatery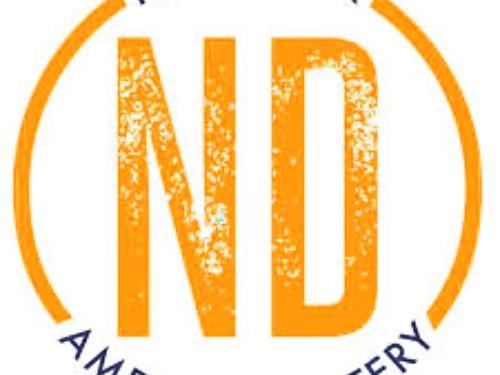 Coming soon to a neighborhood near you!
May 1st check out the next door American Eatery.The eatery has a mission to provide guest with locally sourced food that is fresh This restaurant is owned by the brother of Elon Musk,Kimbal Musk and his kitchen group. He created the concept for locally sourced food in order to stimulate the local farm economy.Every restaurant owned by the Kitchen Restaurant Group locally sources their food,by doing so their business has contributed millions every year to the local farm economy.
Not only are they focused on the environment and supply a sustainable business,each location has been very active within the school system.Each location focuses on playing a role within its community by donating 50% of there food and beverage sells for different schools.On every Monday the revenue produced on these donation nights are given to local school.There proceeds go to building learning gardens within local schools.
Check out there location and
delicious offerings
May 1st.
Benefiting from Non-Profits: Slow Food Indy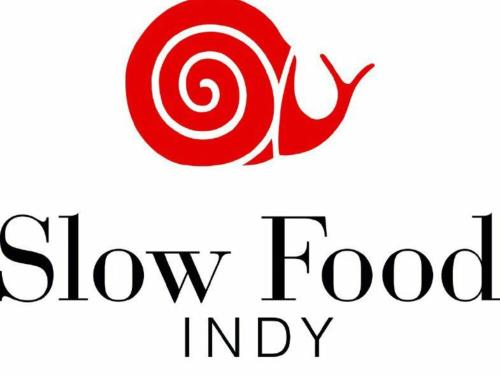 This non profit is a part of an International movement that focuses on providing communities with
"food that is good,clean and fair for all."
Slow food indy is part of the connective community of 132 other countries that participate in this movement. The focus is pressed on not only providing all people with food,but food that is sustainable in terms of production and consumption. They also have a strong focus on creating a fair environment for all farmers.
They have a reward program for regional restaurants that focus on sustainable practices. Its called the snail of approval,this not only encourages business to participate in the movement but it encourages consumers as well.They highlight the honorees on there site so go check out their many restaurants,grocers and farms that have been approved by their clean,good and fair standards.
Check out their
local events
that continue to advance the mission of clean,good an fair food!
Hostel TakeOver Concert Series!!!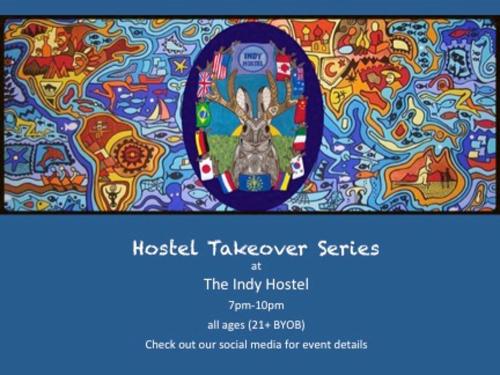 Looking to have a great time?Love summer nights? Love live music? Then your are going to love our upcoming Concert Series.With a wide variety of music there will be endless amounts of fun.

Starting June 1st we will have a variety of different talented musicians at the Hostel.Starting at 7 each night prepare yourself for a relaxing yet fun night with a variety of selective styles.Bring out family and friends to enjoy this week of appreciation of music.You don't want to miss it.Check out our social media for more details about the artists and more about our upcoming events!