Yats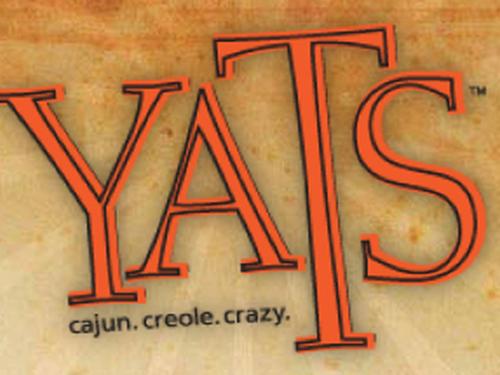 We have plenty of great places where you can get a bite to eat in our neighborhood. Within a 15 minute walk you can grub at many of Indy's best local eateries and tap rooms. Yats is highly reccomened and has vegan options as well.
The City Market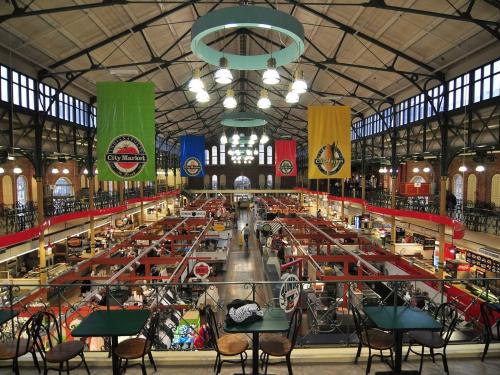 Looking for a unique experience and local food? Check out The City Market in Downtown Indy. It's a great place to have lunch or grab a cup of coffee!
Bent Rail Brewery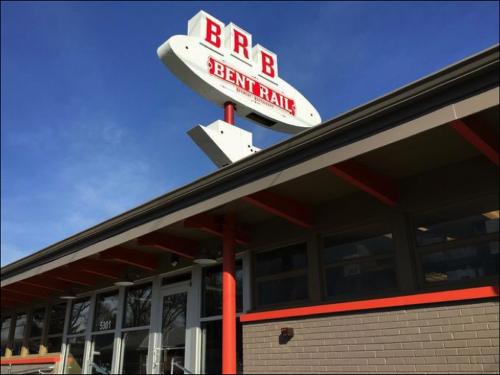 The Bent Rail Brewery is a great place to grab a sandwhich and an ice cold beer! This hot spot is only a short walk from the Hostel and all of their food grown locally and delicious!
Upland Brewery Co.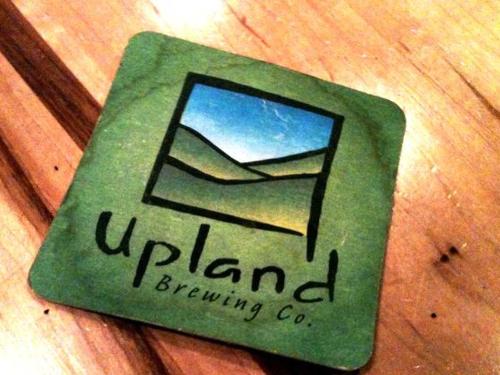 Upland brews the best beer in town. Just a three minute walk away from the Indy Hostel can take you take to this classic spot full of great vibes, beer, and people.
La Piedad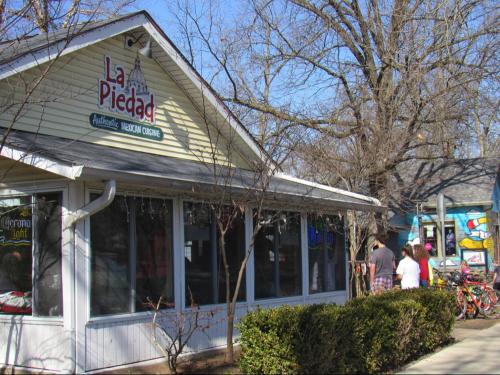 Located in Broad Ripple Village is a family owned, authentic mexican resturaunt. Make sure to go hungry and leave room for a Sopapilla!
Broad Ripple Brew Pub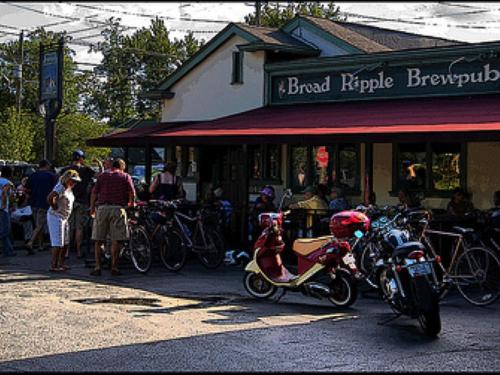 The Broad Ripple Brew Pub is a great place for vegans and vegeterians! This English-style pub with a vintage vibe & a shady patio, house microbrews alongside comfort food. Their options are endless and you won't leave with an empty stomach.
Cake Bake Shop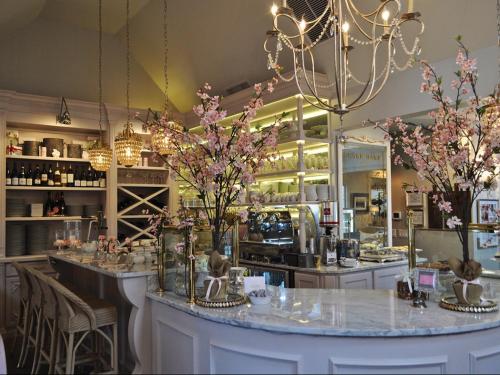 Looking for something sweet? Check out The Cake Bake Shop, just a short frive from the Hostel. This high-end bakery with outdoor seating offers cakes, pastries & high tea service in glam digs.
Metazoa Brewery
This Woodwork-filled brew pub with a massive beer list (100+) offers creative pub fare & brunch items. A great place to hang out wih friends and grab a beer!
Nine Lives Cat Cafe
Love cats and coffee? Check out Nine Lives Cat Cafe in Fountain Square. Reservations can be made online and all cats can be adopted!